The Admiralitätstraße and the ADMI AHOI could be on the synonym list for maritime shipping. It was here that the so-called Admiralty was founded in 1623, an authority that regulated shipping and trade. The street, which officially received the name Admiralitätstraße in 1773, was regarded as Hamburg's shipping district. The ADMI AHOI commercial building itself was built in 1986/1987 for the Russian state shipping company – of course with its own jetty, so that the building owners could also reach their office from Herrengrabenfleet.
The Russian shipowners themselves made history, not only because they could not reach the building by boat on opening day due to low water levels. ADMI AHOI, a name alliance from the historic location of the building and an international sailor salute, is ready for the future after an extensive renovation.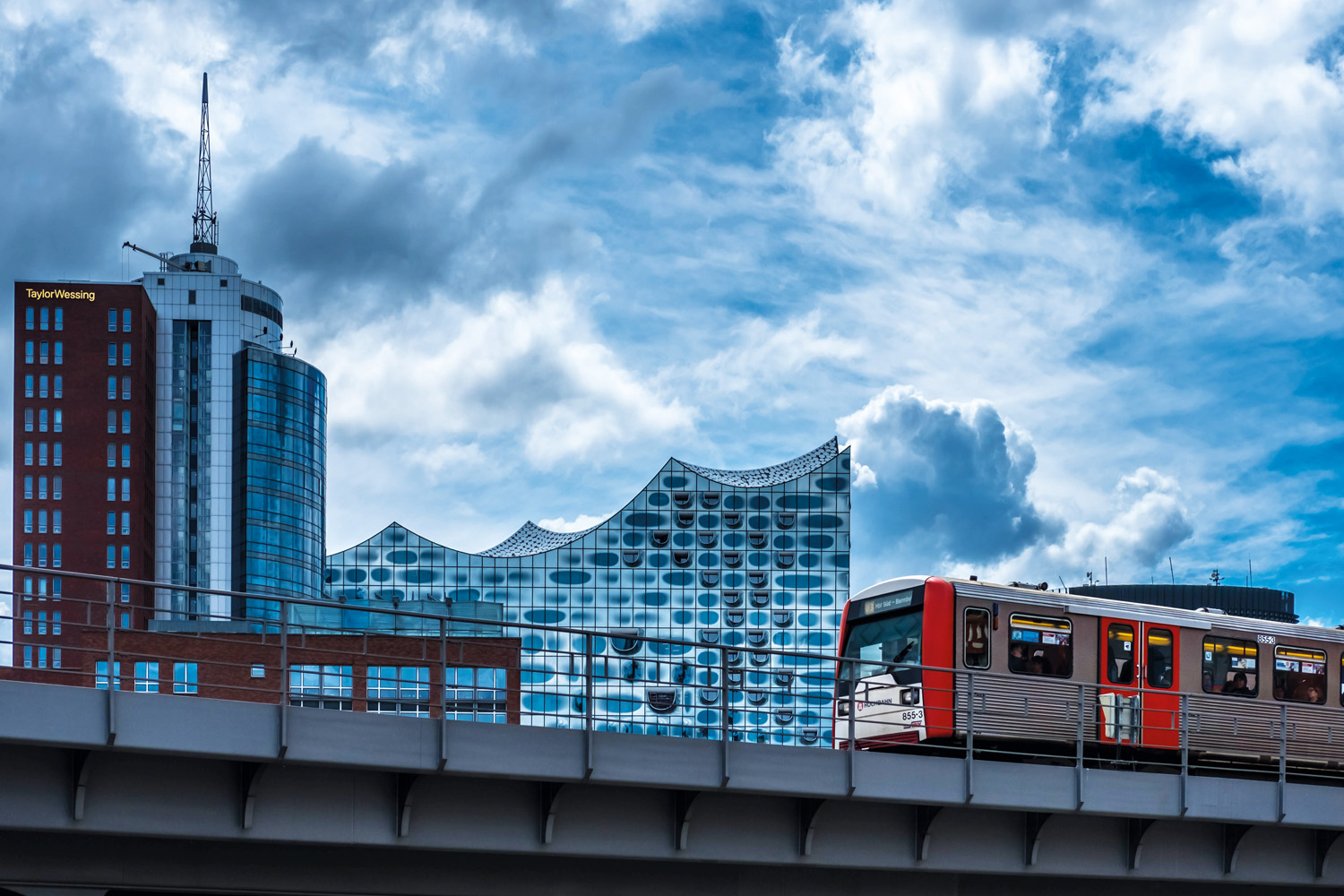 Landmark – The Elbe Philharmonic Hall has quickly become a tourism magnet.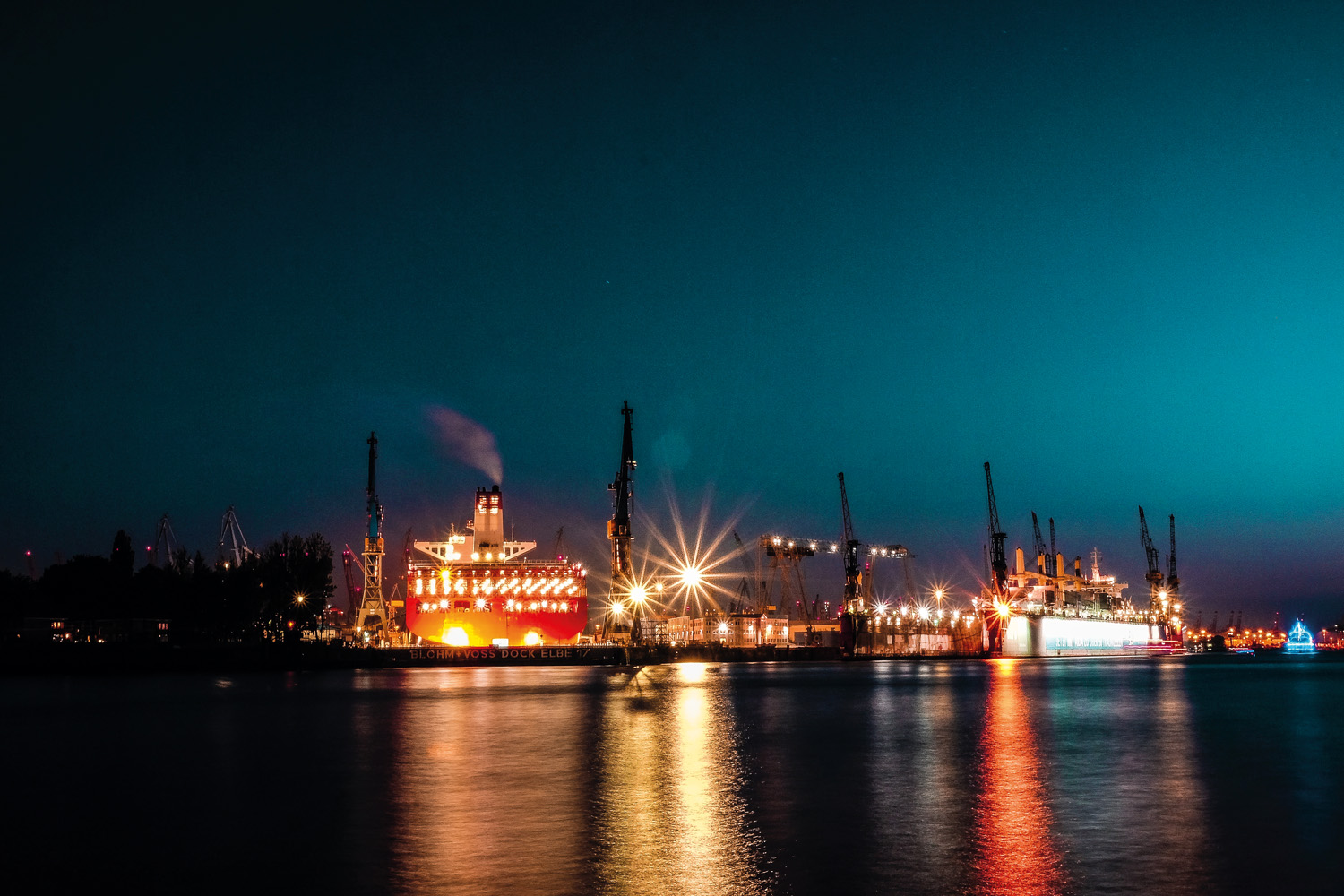 TRANSSHIPMENT PORT
The Hanseatic city is one of the most attractive business locations in Europe – with its port, Hamburg's gateway to the world.
METROPOLIS HAMBURG
Hamburg, the beautiful city by the water, has the atmosphere of Venice with all its canals and two rivers and is at the same time one of the busiest business centres in Europe.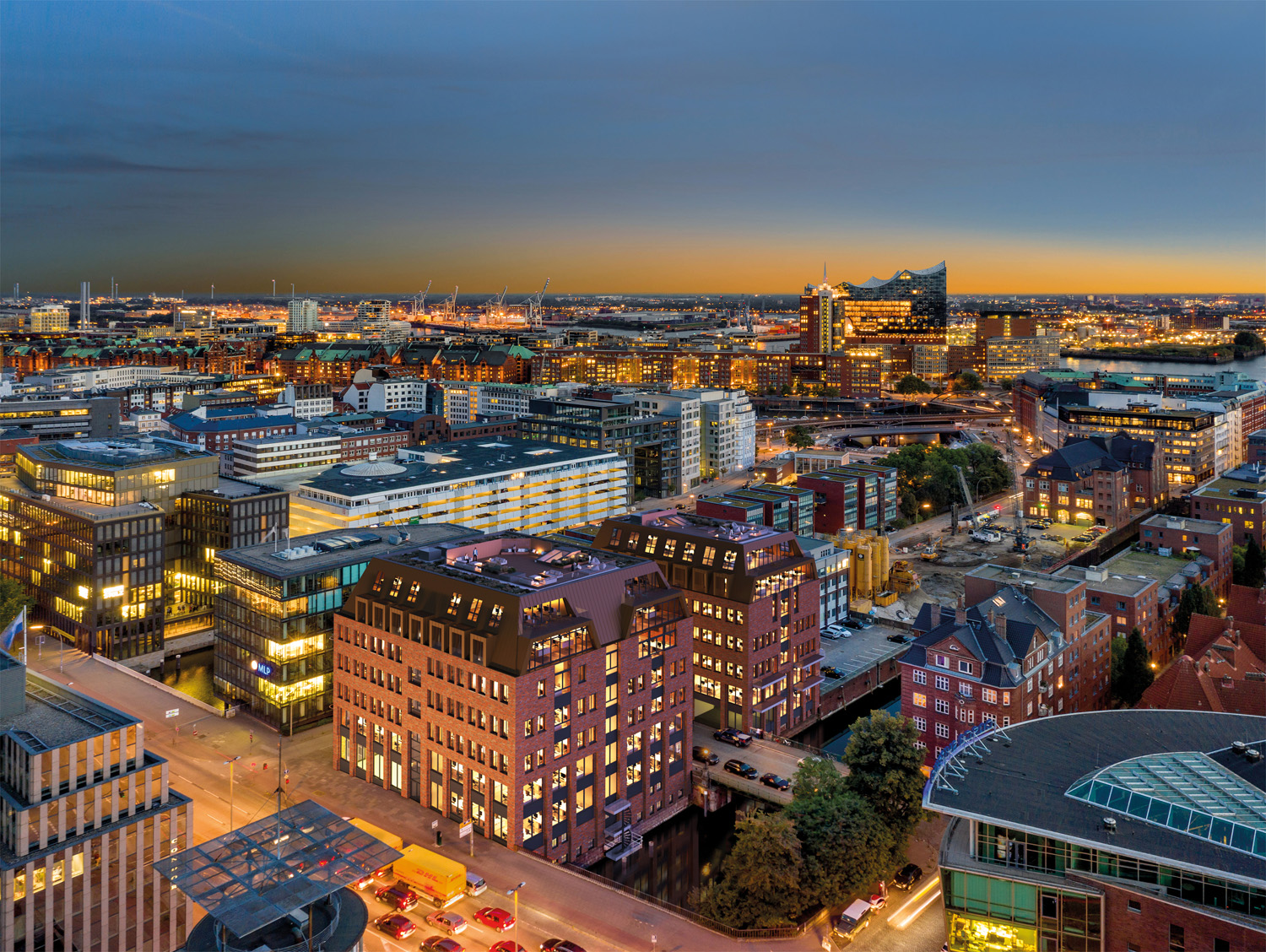 Surrounded by water, Fleetinsel is located between the Binnenalster and the Elbe, between Rödingsmarkt and Michel, the Hanseatic city's landmark.
Since the 18th century, packing and office buildings have been built here at the transition from Hamburg's old town to Neustadt, as there was easy access to the port via the canals. Located in the heart of the Hanseatic city of Hamburg, this is a historic island. The second largest city in Germany with a population of more than 1.8 million is the most important economic centre in the north.
Germany's largest seaport is not far from the ADMI AHOI, the former shipping district of the Hanseatic city. It is the gateway of the German economy to the world, the engine of Hamburg that operates 365 days a year.