Contact Us
We are looking forward to your message
If you have any questions regarding the twin buildings of Admiralitätstraße 59 & 60, please do not hesitate to contact us.
Are you looking for a modern, flexible office with a roof terrace in the middle of Hamburg? In the course of the revitalization of Admiralitätstraße 59, office space is available for first-time occupancy with various space sizes. Feel free to contact us!
A Project of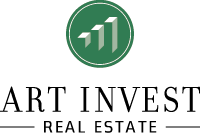 "Each project is a matter of the heart for us, because we only dedicate ourselves to properties that we believe will create value. This is our focus: to recognize the potential of a property in an Art-Invest Real Estate Management prime location, then to develop the appropriate management strategy in order to ultimately create a high-quality property with sustainable value. We put all our creativity and passion into these projects. After all, we not only want to meet the high demands of our customers, but also our own. Our focus is not only on Germany's metropolises. We see ourselves as creators of ideas, shaping the future living and working environment of people through our initiatives of a sustainable and modern urban development. Turning one's own visions into reality also means following a clear plan, with a willingness to make decisions and accepting a certain amount of risk. This is the only way to create the values of tomorrow, today.
Art-Invest Real Estate is a real estate investment and project development company that invests in properties with value creation potential in attractive locations in large cities. We focus on the German-speaking metropolitan regions of Berlin, Dusseldorf, Frankfurt, Hamburg, Cologne/Bonn, Munich, Nuremberg and Stuttgart, as well as Vienna and London. Through the company's own capital management company, 20 investment funds have already been issued for institutional investors such as pension funds and foundations".